Duplicate Automotive Keys
Standard keys
Domestic and import vehicles. Yes, we can make keys from broken keys if all the cuts are still intact.
High Security Track keys
Several makes of Audi, BMW, Ford, GM, Infiniti, Lexus, Mazda, Mercedes, Porsche, Saab, and Volvo vehicles use the high security track key that is milled into the blade of a key.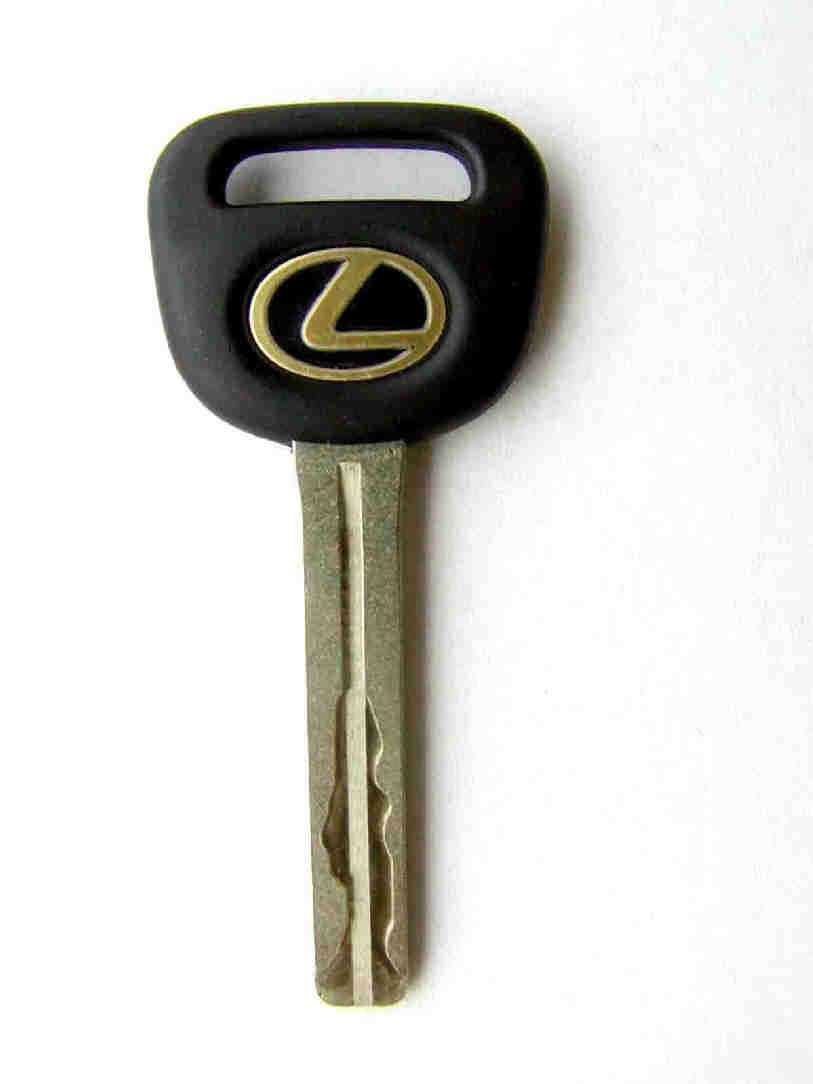 Electronic & Transponder keys
An electronic key has a visible chip between the head of the key and key blade on several GM vehicles. This chip is referred to as a Pass Key II system by General Motors. Other vehicles with anti theft devices in the key have a transponder key. A transponder key has a transponder chip embedded in the head of the key. This chip sends electronic codes to the ignition cylinder via radio frequency. At the time of duplication, the key is programmed to the vehicle. The vehicle will not run without a properly programmed key. The use of electronic and transponder keys have significantly reduced the incidence of vehicle thefts. Transponder keys must be programmed to the vehicle at our store or we have service vans that can travel on site, for a fee, to perform the programming.
Chrysler

Transponder

Ford

Transponder

Lexus

Transponder

General Motors

Transponder
Available vehicles include the following: General Motors with Pass Key, PK3 and PK3+; Ford, Mercury and Lincoln with PATS I, II, III; Chrysler, Dodge, and Jeep with SKIM; Nissan and Infiniti with NATS; Audi; Honda; Mitsubishi; Volkswagen; Toyota; Lexus; plus others.
Factory remotes
We have factory remotes available for most models of General Motors, Ford, Mazda, Nissan and Toyota vehicles.
Keys made to replace lost keys
Have you lost all the keys for your vehicle? Call us at (701) 232-9440 to make keys for your vehicle. Prices are dependent on vehicle. Please note that key replacement services will require that a locksmith be sent to the car, so do not contact us if you are not in the local area.
Lock repair and replacement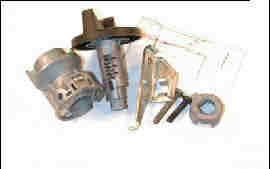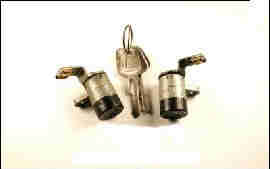 We carry replacement locks for many domestic and import vehicles. We can key the replacement lock to your existing key if it is a serviceable lock. You can bring your own lock in for repair, or schedule an appointment to have our in store technicians remove and repair or replace your vehicle lock. We also can remove a broken key from your vehicle lock.
Curt's Lock & Key Service, Inc.
1102 Main Ave
Fargo, ND 58103-1755